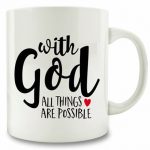 God of the living,
all the earth bows down before you.
All creation groans in praise of you.
You alone are the Lord of lords.
You alone are the God of all creation.
You invite all human beings
into deep and personal relationship.
You insist that we shall have no other gods before you.
Help me as I seek to place you first in my life.
Send your Spirit to strengthen me
as I strive to embrace the cross,
and fill me with the wisdom I need
to resist the attachments of this world.
Alone I can do nothing;
with God all things are possible.
I ask this prayer through the power of Jesus' name.
Amen.

Adapted from The People's Prayer Book, © RENEW International.