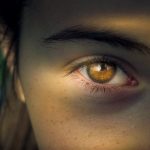 Lord,
we thank you for the inspiration and challenges you have given us.
We need greater insight into ourselves
and the way we look at others around us.
May we enflesh the spirit of Jesus
and reach out to every person
without measuring or judging by external standards.
Help us to reach beyond our blindness,
so that we can rejoice in the new hope
and courage you give us
to accept you as the Lord of our lives
and to live your message day by day.
We ask this through Christ our Lord,
Amen.
Adapted from
The Word on Campus
© RENEW International.