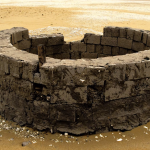 God of life, and giver of all that is good,
give us an unquenchable thirst for the things that matter;
for faith and for meaning in our lives;
for hope in a better world filled with your justice and peace;
for a spirit of committed love that knows how to share itself.
Generously give us all these through Jesus Christ our Lord.
Amen.

Adapted from The Word on Campus © RENEW International.