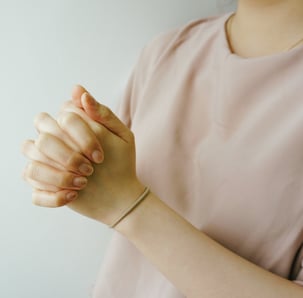 The other day I watched a local news story about the increase of whale sightings here in New England. A little boy was interviewed and said there were three things he really loves—music, video games, and whales. I thought it would have been good if one of his professed loves was God, but I realize that he also may not have thought about the individuals he loves, such as his family members. Still, it was a chance for me to offer a tiny prayer for that little boy, a prayer that he understands that God, our Creator, is responsible for all those blessings, including music, video games, and whales.
I was outside with Buddy, our old cat, and a bunch of young boys whizzed by on their bikes. For no apparent reason, one older fellow yelled out, "Oh my God!" I got thinking about how many times I hear that exclamation or read:"OMG" on the computer. Is that expression a prayer, or is it comparable to "Gee whiz" or " Wow!" or something as secular as that? Is it an attention-getting outburst or as repeatedly mundane as a habitual "Bless you"? Is the person really calling on God for help, as in a prayer? Well, again, that was a little chance for me to offer a prayer for that young man that God would bless him and protect him on his speedy bicycle travels.
I sometimes get annoying phone calls from people or recordings that don't speak but just hold open the phone line. I could just hang up, but, since the line is still open, lately I have taken a minute to pray the Lord's Prayer out loud before I or they hang up. Maybe only God hears me, but I pray.
There is a fire station a few streets over from where I live. I often hear fire trucks being dispatched to emergencies. I consider these instances little opportunities for prayer. I ask the Lord to bless and have mercy on whoever is having a problem, even though I don't know for whom I am praying. God knows, and that's what counts.
And not all my mini-prayers are petitions. I really love ice cream, and, especially in this hot summer weather, it only takes a couple of seconds to thank God for ice cream as I happily devour a cone full of the tasty treat!
Four verses (6-10) from Psalm 36 take only a minute or so to read or recite, but they give us an opportunity to sing of truth:
O Lord, your kindness reaches to heaven;
your faithfulness to the clouds.
Your justice is like the mountains of God;
your judgments, like the mighty deep;
man and beast you save, O God!
How precious is your kindness, O God!
The children of men take refuge in the
shadow of your wings.
They have their fill of the prime gifts of your house;
from your delightful stream you give them to drink.
For with you is the fountain of life,
and in your light we see light.
†††
Photograph (detail) by Ruben Hutabarat on Pixabay.
Scripture passage is from The CatholicStudy Bible: New American Bible, New York: Oxford University Press, 1990.
Sharon Krause is a RENEW volunteer whose writing has appeared in several resources for small-group faith sharing. She is a wife, mother, and grandmother residing in Manchester, Connecticut. Over the years, she has served in many parish ministries.