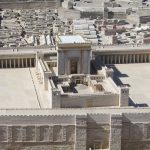 A reading from the Book of the Prophet Malachi
(Chapter Chapter 3:19-20a)

This book was probably written about five hundred years before the birth of Jesus, at a time when there was much dishonesty and disrespect for the temple and for the poor and oppressed. "Lo, the day is coming, blazing like an oven, when all the proud and evildoers will be stubble." Strong warning! "But for you who fear my name, there will arise the sun of justice with its healing rays." Fear in the Hebrew Scriptures was not the harrowing kind of fear that paralyzes, but rather the fear that admonishes and heals. We are still far away here from the unconditional love that Jesus taught but a far cry from the destructive fear of pagan gods.

Responsorial Psalm
(Psalm 98:5-6, 7-8, 9)

"The Lord comes to rule the earth with justice." Justice, one of the most important and yet elusive virtues throughout history, even until now. Most of us try to act justly in our own lives, yet we often ignore the injustices that may be all around us—economic injustice, racial or gender injustice that may permeate the very structures of our society. How can we be more aware of these injustices and challenge them?

A reading from second Letter of Saint Paul to the Thessalonians
(Chapter 3:7-12)

Paul and the other apostles were workers who did not take their livelihood for granted. "Brothers and sisters: You know how one must imitate us. For we did not act in a disorderly way among you, nor did we eat food free from anyone. On the contrary, in toil and drudgery, night and day we worked, so as not to burden any of you." Disciples should be self-reliant, not lazy. "If anyone was unwilling to work, neither should that one eat." Of course, Paul did not mean widows and orphans but able-bodied folks who "are conducting themselves among you in a disorderly way, by not keeping busy but minding the business of others." Living in communities amidst hostile and dangerous forces meant that everyone needed to look out for one another, but not be busybodies, "work quietly" and not be dependent.

A reading from the holy Gospel according to Luke
(Chapter 21:5-19)

Let's start with some history of the temple in Jerusalem at the time of Jesus. It was the Second Temple, built after the disastrous Babylonian Exile in the seventh century B.C., then refurbished and dramatically expanded by King Herod at the time Jesus was growing up. It was the heart of Judaism and was central in the life and death of Jesus.

"While some people were speaking about how the temple was adorned with costly stones and votive offerings, Jesus said, 'All that you see here—the days will come when there will not be left a stone upon another stone that will not be thrown down.' Then they asked him, 'Teacher, when will this happen?' He answered, 'See that you not be deceived, for many will come in my name, saying, 'I am he' and 'The time has come.' Do not follow them. Nation shall rise against nation and kingdom against kingdom. … Before all this happens, however, they will seize and persecute you. You will even be handed over by parents, brothers, relatives and friends, and they will put some of you to death. You will be hated by all because of my name, but not a hair on your head will be destroyed. By your perseverance you will secure your lives.'"

Yes, the temple that was the focus of their faith would be destroyed, and they would be persecuted, but they would be saved. Of course, many did die from persecution, but they were saved from final death because of their faith. These are painful words written 2000 years ago but still important for us today, because we too will be saved by our faith in Jesus despite our many sufferings and disappointments.

Excerpts from the English translation of the Lectionary for Mass © 1969, 1981, 1997, International Commission on English in the Liturgy Corporation (ICEL). All rights reserved.

Bill Ayres was a founder, with the late singer Harry Chapin, of WhyHunger. He has been a radio and TV broadcaster for 40 years and has two weekly Sunday-night shows on WPLJ, 95.5 FM in New York. He is a member of Our Lady Queen of Martyrs Church in Centerport, New York.