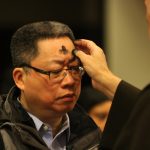 As we begin this important journey of faith, Lord
we pray for your presence and wisdom.
Help us to recognize that you are the Lord of our life and destiny.
Inspire us to make life-giving choices
and avoid voices contrary to your message.
Give us the wisdom to discern the truth
in the midst of temptations,
and the strength to act on this truth.
Amen.

Adapted from The Word on Campus © RENEW International.