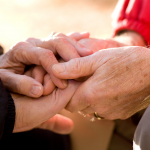 God of earth, sea, and sky,
God of plants, animals, and persons,
you alone have power over life and death.
Cleanse my heart of all feelings of revenge.
Change my heart of stone
to a heart of flesh
so that I may recognize your image
in all persons, regardless of their deeds.
I make my prayer through Christ our Lord.
Amen.

Adapted from The People's Prayer Book, © RENEW International.