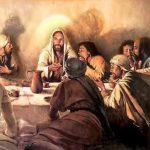 Loving God,
We thank you for the many ways you touch our lives.
Help us to believe in you
and to live by your word and example
so that we may go forth and transform the world
and one another.
We ask this through your Son, our teacher.
Amen.

Adapted from The Word on Campus © RENEW International.