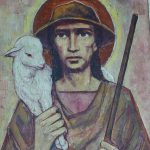 Loving God
you name us with a voice that speaks to us
of your love and mercy.
Help us to listen for your voice in every situation,
to be attentive for your stirrings
where we would least expect to find you.
Amen.

Adapted from The Word on Campus © RENEW International.