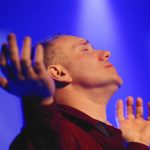 Loving Father,
help us to appreciate better
the great gift of our own baptism.
May our renewed awareness of the presence
of the Holy Spirit in our lives encourage us
to act more compassionately and lovingly.
This we ask in your name.
Amen.

Adapted from The Word on Campus © RENEW International.