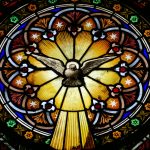 Lord Jesus,
we believe in your abiding presence,
among us here as we listen to you,
and among all people who search for your truth.
Send your Spirit into our lives
that we may fulfill the Creator's will
in all that we do.
Amen.

Adapted from The Word on Campus © RENEW International.