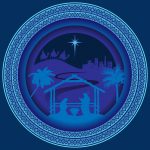 A reading from the Book of Sirach
(Chapter 3:2-6, 12-14)

The Book of Sirach was written about two hundred years before the birth of Jesus when male patriarchy was much more common than it is today when we are moving—though too slowly—towards equality between the sexes. Thus, the author of this book writes mainly about honoring the father and hardly at all about honoring the mother in the family. Here are some of the main points:

"God sets a father in honor over his children; a mother's authority he confirms over her sons." That's about it for the mother. The rest of the reading focuses on fathers: "Whoever honors his father atones for sins…. Whoever honors his father is gladdened by children and, when he prays, is heard…. Whoever reveres his father will live a long life." Then, the writer offers advice on how to care for an aging father, but nothing for the mother: "My son, take care of your father when he is old…. Even if his mind fails, be considerate of him, revile him not all the days of his life; kindness to a father will not be forgotten." Sirach does have one other line for mothers: "He who obeys his father brings comfort to his mother."

Most of us have heard this reading many times and perhaps have not thought much about gender inequality, because that is the way it was when this book was written. But we should remember that it is still that way, and worse, for millions of women throughout the world, even some in our own society.

Responsorial Psalm
(Psalm 128:1-2, 3, 4-5)

"Blessed are those who fear the Lord and walk in his ways." The expression "fear the Lord" in the Bible does not mean a haunting, dominating, cringing fear of God's punishment. It means respect, honor, recognition of God's power, and openness to hearing God's word.

A reading from the Letter of Saint Paul to the Colossians
(Chapter 3:12-21)

Paul has some beautiful words for these people whom he loved dearly: "Brothers and sisters, put on, as God's chosen ones, holy and beloved, heartfelt compassion, kindness, humility, gentleness and patience, bearing with one another and forgiving one another, if one has a grievance against another; as the Lord has forgiven you, so must you also do. And over all these put on love that is the bond of perfection. And let the peace of Christ control your hearts." May those words guide our family lives and all of our relationships.

A reading from the holy Gospel according to Matthew
(Chapter 2:13-15)

Matthew is the only evangelist who tells the story of the magi, the flight to Egypt to escape the evil king Herod, and the eventual return to Israel—not to Judah but to Galilee. What does all this mean? First of all, who are these magi? They are not Jews, nor are they kings, but probably astrologers. More importantly, they represent the whole world outside of Israel. Their appearance means that Jesus has come for everyone.

What about Herod, the evil king? He is afraid that this baby might one day challenge him or his successors, so he tries to kill Jesus. In a dream, Joseph finds out about this plan. An angel tells him, "Rise, take the child and his mother, flee to Egypt, and stay there until I tell you. Herod is going to search for the child to destroy him. Joseph rose and took the child and his mother by night and departed for Egypt, and stayed there until the death of Herod." Why Egypt? "That what the Lord had said through the prophet (Hosea) might be fulfilled, Out of Egypt I called my son." Moses was called out of Egypt to save his people. Jesus is considered the new Moses as well as the new David, a real king. Matthew tells us this so that we may know that these promises have been fulfilled in Jesus who has come to save his people.

Then, after Herod has died, Joseph has still another dream in which an angel says, "Rise, take the child and his mother and go to the land of Israel." But Herod's son, Archelaus, is now the ruler, so Joseph does not go back to Judea but to Nazareth in Galilee. There, Jesus would grow up among Jews and gentiles, again foreshadowing his ministry to all people.

Excerpts from the English translation of the Lectionary for Mass © 1969, 1981, 1997, International Commission on English in the Liturgy Corporation (ICEL). All rights reserved.

Bill Ayres was a founder, with the late singer Harry Chapin, of WhyHunger. He has been a radio and TV broadcaster for 40 years and has two weekly Sunday-night shows on WPLJ, 95.5 FM in New York. He is a member of Our Lady Queen of Martyrs Church in Centerport, New York.