Richard Glossip, 60, was set once again to be executed by the State of Oklahoma. He had already experienced six stays of execution from September 16, 2015, to February 16, 2023. His seventh execution date was set for May 18, 2023.
The only actions that could spare him or buy him more time were a 60-day reprieve granted by Governor Stitt, for which his lawyers had filed a writ; a state-wide moratorium on all executions; or intervention by the United States Supreme Court.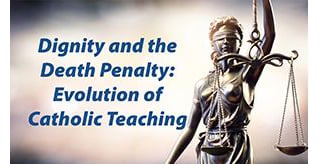 There has been growing concern that the State of Oklahoma was about to execute an innocent man. Following are quotes from individuals who have been speaking on his behalf and Richard himself:

"Since the State now agrees that the only witness to allege that Mr. Glossip was involved in this crime cannot be believed, it is unconscionable for the court to attempt to force the State to move forward with his execution…We are confident that this new investigation will reach the same conclusion. Richard Glossip is innocent of this crime."
Don Knight, Defense Attorney for Richard Glossip
"In reading the findings of our law firm, I was sickened that something like this could happen in the state of Oklahoma. Their investigation concluded that based on the complete record, old and new evidence, no reasonable jury hearing it all would have convicted Glossip of murder for hire."
Republican Representative Kevin McDugle, who also stated he would vote to repeal the state's death penalty if Mr. Glossip is executed.


"I want to acknowledge how unusual it is for the state to support a clemency application of a death row inmate. I'm not aware of any time in our history that an attorney general has appeared before this board and argued for clemency. I'm also not aware of any time in the history of Oklahoma when justice would require it. Ultimately, that is why we are here."
Attorney General Gentner Drummond


"I am not a murderer, and I don't deserve to die for this."
Richard Glossip speaking before the Oklahoma Pardon and Parole Board, April 26, 2023
"We can't let this innocent man die."
Sister Helen Prejean, spiritual advisor to Richard Glossip
On May 5, 2023, the Supreme Court did halt Oklahoma from executing Richard Glossip after State Attorney Gentner Drummond argued Glossip's life should be spared. While the high court decides whether to hear the appeal, the execution is on indefinite hold. Following the Supreme Court's intervention, people are now encouraged, stating:
"There is nothing more harrowing than the thought of executing a man who the state now admits has never received a fair trial. Our hope is that the court will reverse the decision of the Oklahoma Court of Criminal Appeals and vacate Mr. Glossip's conviction once and for all."
Don Knight, Defense Attorney for Richard Glossip


"The state has come to the difficult but essential conclusion that Glossip's capital conviction is unsustainable and a new trial imperative."
Attorney General Gentner Drummond


"I'm hopeful. It's still not over. I want to continue to fight. I want people to stand up, because until they [the Supreme Court] rule and get it right, the fight is never done." Richard Glossip, just after he got news of his latest stay of execution from the Supreme Court


"I pray this is the last time Rich must fill out paperwork for his own burial and name witnesses to his own death…. The fight isn't over yet, but we're moving in the right direction."


Sister Helen Prejean, spiritual advisor to Richard Glossip since 2015

sisterhelen.org
Reflect: Does the treatment Richard Glossip has experienced within the criminal justice system during 25 years on death row seem to you like "cruel and unusual punishment"? Should any human being—guilty or innocent—three times experience a last meal hours before a scheduled execution, and/or experience seven stays of execution? Where is human dignity in this?