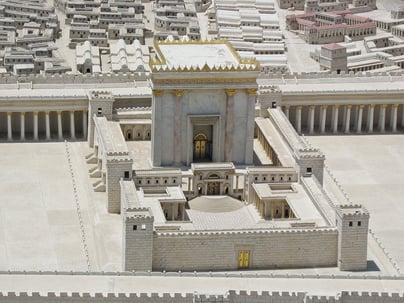 A reading from the prophecy of Malachi
(Chapter 3:19-20a)
"Lo, the day is coming, blasting like an oven, when all the proud and all evildoers will be stubble."
This is one of many warnings that we read in the Hebrew Scriptures; it is directed at the Jewish people who had returned to Jerusalem after having been in exile in the fifth century before the birth of Jesus. Rather than showing gratitude to God for their deliverance, the people and religious figures had become careless about observing divine law. The warning is followed by a message of consolation for the faithful: "But for you who fear my name, there will arise the sun of justice with its healing rays." God makes the same promise to us if we are faithful to him and live according to his law.
Responsorial Psalm
(Psalm 98)
"The Lord comes to rule the earth with justice." When we see all the violence and injustice in the world, it may be hard to believe that the Holy Spirit is alive among and within us. We must look carefully at our own leaders and those throughout the world to see who live and rule based on justice, mercy, and compassion. Did you think about that this past Election Day?
A reading from the Second Letter of Saint Paul to the Thessalonians
(Chapter 3: 7-12)
Most of the early Christians were not rich or famous. They worked hard for their food and sustenance. and Paul has strong words for those who could work but refused to. "We hear that some are conducting themselves among you in a disorderly way, by not keeping busy but minding the business of others." It's a reminder that in all things we should do our part and respect both the work and the privacy of others.
A reading from the holy Gospel according to Luke
(Chapter 21: 5-19
It is hard for us to understand how dangerous and terrifying it was for the early Christians to be faithful to their calling and still stay alive. The Romans often chased them and punished them, sometimes with death. Christians were seen as troublemakers and disloyal to the government. Many of their fellow Jews also persecuted them as heretics.
Jesus predicted it: "They will seize and persecute you, they will hand you over to the synagogues and to prisons, and they will have you led before kings and governors because of my name. It will lead to your giving testimony. Remember, you are not to prepare your defense beforehand, for I myself will give you a wisdom in speaking…. You will be hated by all because of my name, but not a hair on your head will be destroyed. By your perseverance you will secure your lives."
These were truly troubled times for the young Church, yet through all the suffering and death the community grew and prospered. We may face rejection and even ridicule in different forms, but we, too, should be courageous in witnessing to our faith, relying on the inspiration of the Holy Spirit.
✝️
Image: Model of the Second Temple in the Israel Museum, Jerusalem. Published here under the Creative Commons Attribution 3.0 Unported license.
Excerpts from the English translation of the Lectionary for Mass © 1969, 1981, 1997, International Commission on English in the Liturgy Corporation (ICEL). All rights reserved.

Bill Ayres was a founder, with the late singer Harry Chapin, of WhyHunger. He has been a radio and TV broadcaster for 40 years and has two weekly Sunday-night shows on WPLJ, 95.5 FM in New York. He is a member of Our Lady Queen of Martyrs Church in Centerport, New York.